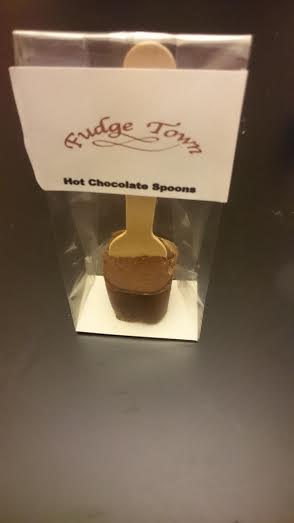 Our Hot Chocolate Spoons are available in either Chocolate, Chocolate Orange, Chocolate Mint, or Baileys fudge.
Simply stir the spoon into a mug of very hot milk for approx 2 minutes until completely dissolved, and you will be left with a delicious mug of Fudge Town Hot Chocolate.
Only £1.50 per spoon.